Wider School Opening.
As from the 1st June 2020 we happily opened our doors to pupils in Holly and Hazel Class as encouraged by the British Government. Following strict risk assessment and incredible hard work from all of the staff our youngest pupils can now attend school along with our Key Worker pupils. Our Year 6 pupils (Oak Class) will be joining us on 8th June 2020.
To support parents in understanding the measures we have put in place in line with Government guidance please watch our videos made by the staff by clicking on the pictures below.
Welcome to our School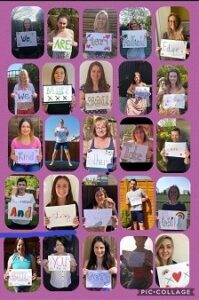 Our Vision
We are rooted in the heart of the community and committed to providing high quality education for all our pupils, ensuring they can be the best version of themselves. We provide eye-opening opportunities, inspiring our pupils to challenge their thinking and thrive, whilst exploring the world around them. We nurture and grow confident and passionate life-long learners.
Our Values
Ambition
Curiosity
Compassion
Honesty
Mindfulness
Resilience
Respect
Thankfulness
You are most welcome to come and see the school at work and talk to our Head Teacher about any matters that might interest or concern you. Please contact the school office and they will be happy to arrange a time for your visit and advise you about pupil enrollment and admission arrangements.


Lisa Robinson
Headteacher