Positive COVID 19 Case – Tuesday 27th October 2020
Redfield Edge Primary School currently has one confirmed COVID 19 case. The school is working closely with Public Health and the Local Authority and all close contacts have been informed to isolate for 14 days.
For all other pupils and staff the school will reopen on the Monday 2nd November 2020.
Welcome to our School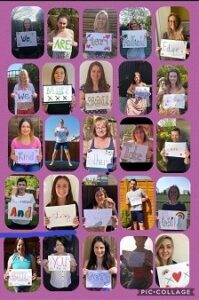 Our Vision
We are rooted in the heart of the community and committed to providing high quality education for all our pupils, ensuring they can be the best version of themselves. We provide eye-opening opportunities, inspiring our pupils to challenge their thinking and thrive, whilst exploring the world around them. We nurture and grow confident and passionate life-long learners.
Our Values
Ambition
Curiosity
Compassion
Honesty
Mindfulness
Resilience
Respect
Thankfulness
You are most welcome to come and see the school at work and talk to our Head Teacher about any matters that might interest or concern you. Please contact the school office and they will be happy to arrange a time for your visit and advise you about pupil enrollment and admission arrangements.


Lisa Robinson
Headteacher