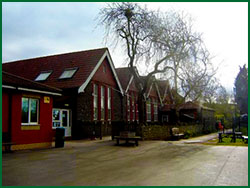 The school was established in 1843 and is located on the edge of the village of Oldland Common, just seven miles from the city centres of Bristol and Bath. The caring and happy learning environment that we have created exists to give every pupil the very best opportunity to realise their full potential.
Our expectations are high and we value the excellent level of support that parents offer. We see the strength of the partnership between home and school as being very important to the development of children.
In their time at school we hope that the pupils will discover a love of learning and master all the skills that form the foundations for future success. We aim to foster attitudes of courtesy, thoughtfulness, respect for others and self discipline so that the children can play their part as responsible members of the wider community.
You are most welcome to come and see the school at work and talk to our Head Teacher about any matters that might interest or concern you.
Please contact the school office and they will be happy to arrange a time for your visit and advise you about pupil enrolment and admission arrangements.