Welcome to our Phonics and Early Reading Page at Redfield Edge
Please watch the video below to find out a little more.
"Meet the Phonics Lead" – TBC
If you are a parent or guardian of a child at our school there are a range of resources you can use below.
At Redfield Edge we have joined Phonics Hero and each individual child in Key Stage One has a personalised log on. Please contact your class teacher to find out more.
We are in the process of extending a new reading scheme to match our Phonics Programme, letters and sounds, these books are phonetically decodable and are excellent at reinforcing learning at home. The reading scheme is called Big Cat Collins and has over 1000 ebooks that you can access remotely. All you need to do is contact the school office for the login details and then click the link below!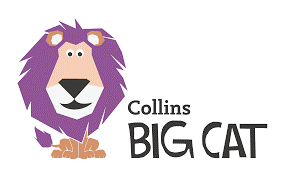 There are also other suggestions you may wish to use, when supporting your child with their learning at home. Please watch the video and explore the websites attached below. If in doubt, you can contact your class teacher or Miss Kelly, phonics lead, for extra support and to find out the phase your child is currently learning.
INSERT ADDITIONAL RESOURCES VIDEO – TBC
Phase 2 FlashCards Phase 2 Sound Mat
Phase 3 Flash Cards Phase 3 Sound Mat
Phase 5 Flash Cards Phase 5 Sound Mat
At Redfield Edge Primary, we inspire the pupils to read because we believe that everything changes when we read. The benefits of reading for pleasure go beyond academic attainment and truly do motivate a child to "be the best versions of themselves".
At present, we are currently managing a huge building project to alter the old Computing Suite into a brand new, spacious library! Watch this space for an inside tour J
Finally, there are a range of Online Storytimes attached below- read by the authors and suitable for all children between 3-11 years. All you need is a smart phone to scan the QR code. Happy reading!