"Reading is the most marvellous adventure you can have"
Breadth of Study – Coming Soon
Class Texts
Each class has a focus text which is used throughout the term for inspiration in writing and guided reading.
YEAR 1

Charlies Superhero Underpants

Paul Bright

Harry and the Bucketful of Dinosaurs

Ian Whybrow

Dogger

Shirley Hughes

The Way Back Home

Oliver Jeffers

Jack and the Beanstalk

Lila and the Secret of Rain

David Conway & Jude Daly

YEAR 2

Tell Me a Dragon

Jackie Morris

Florence Nightingale

Lucy Lethbridge

Amelia Earhart

Isabel Sanchez Vegara

Toby and The Great Fire of London

Margret Nash

Flip Flap Minibeasts

Axel Sheffler

Dougal's Deep Sea Diary

Simon Bartram

YEAR 3

Wild Way Home

Sophie Kirtley

The Chocolate factory Ghost

David O'Donnell

The Titanic Detective Agency

Lindsay Littleton

Secrets of a Sun King

Emma Carroll

Starfell: Willow Moss and The Lost Day

Dominique Valente

The Land of Roar

Jenny McLachlan

YEAR 4

The Black dog

Levi Pinfold

The Iron Man

Ted Hughes

Escape from Pompeii

Christina Balti

The Wolves in the Walls

Neil Gaimen

The Blue Planet

David Attenborough

The Secret of Black Rock

Joe Todd-Stanton

YEAR 5

Floodland

Marcus Sedgwick

Wild Boy

Rob Lloyd Jones

The Boy at the Back of the Classroom

Onjali Rauf

Who Let The Gods Out

Maz Evans

The Explorer

Katherine Rundell

Pig Heart Boy

Malorie Blackman

YEAR 6

Goodnight Mrs Tom

Michelle Magorian

The Phone Booth in Mr Hirota's Garden

Heather Smith (Author)

Rachel Wada (Illustrator)

Serafina and the Black Cloak

Robert Beaty

The Viewer

Shaun Tann (Author)

Gary Crew (Illustrator)

Wonder

PJ Palacio

Holes

Louis Sachar

VIPERS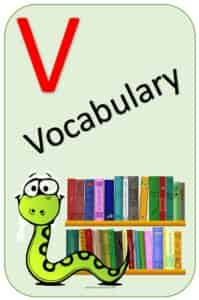 VIPERS
At Redfield, we teach reading comprehension skills through VIPERS, but what is VIPERS?
VIPERS is an acronym to aid the recall of the 6 reading domains as part of the UK's reading curriculum. They are the key areas which we feel children need to know and understand in order to improve their comprehension of texts.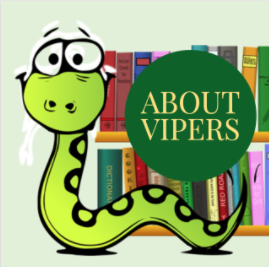 VIPERS stands for
Vocabulary
Inference
Prediction
Explanation
Retrieval
Sequence (KS1) or Summarise (KS2)
The 6 domains focus on the comprehension aspect of reading and not the mechanics: decoding, fluency, prosody etc. As such, VIPERS is not a reading scheme but rather a method of ensuring that children are asked and are familiar with, a range of questions. They allow the teacher to track the type of questions asked and the children's responses to these which allows for targeted questioning afterwards.
At Redfield we have given the VIPERS special names too! Introducing:
Vicky Vocabulary
Iggy Inference
Polly Prediction
Elsie Explanation
Suzie Sequence/Summarise