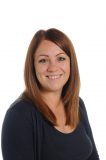 Head Teacher / Designated Safeguarding Lead
Job Title
Head Teacher
Role and Responsibility
My core role is to set the strategic direction of the school in cooperation with the governing body. I am then also responsible for ensuring staff at every level fulfill their responsibilities. I have some specific duties but these can change depending upon the requirements of the school.
Pupil Premium Lead
Computing Lead
About Me
I was born in Bristol and attended schools not far from here! I trained as a teacher at Bath Spa University where I had the fantastic opportunity to travel to South Africa and teach in an international school. It was an invaluable experience and a true eye opener!
I started my current role at Redfield Edge in September 2011. I have taught in both Key-stages in my career; with most of my experience being in KS1.
I love art and whenever I have any free time, being creative is how I enjoy relaxing. I also enjoy dancing and reading and spending time with my family and friends.
I live locally with my husband and two secondary aged children – Hollie and Jacob. We have a very excitable Labrador called Rocco who keeps us very busy and enjoy going to the cinema or on bike rides.
Education Philosophy
Children need a stimulating, inspiring, caring school where they feel comfortable to take risks, challenge themselves and make mistakes. Children need to be given opportunities to thrive at the things they are good at and develop and improve those things they find tricky. All children are different and each pupil deserves to succeed – reaching their full potential.
In school, I believe that the children need to learn the skills they need to be good learners; to persevere, to concentrate, to listen, to enquire… It is this that will enable them to be successful and continue to learn beyond Redfield Edge.