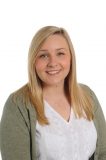 PIP, Breakfast Club & Maths Assistant
Job Title
Maths Assistant, PIP and Breakfast Club Supervisor
Role & Responsibility
Breakfast club supervisor – Ensuring smooth running for breakfast club.
PIP – Support and supervise children at lunchtime.
Maths Assistant – Providing maths support for children in KS2.
About Me
I live locally with my daughter whom attends Redfield Edge Primary School. I am a qualified level 3 Teaching Assistant and also have a qualification in understanding autism. At weekends my daughter and I enjoy going out to local farms and taking trips to the beach.