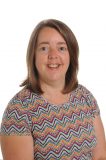 PIP, Breakfast Club & Maths Assistant
Job Title
PIP and Breakfast Club
Maths Assistant
Role & Responsibility
Support and supervise children at lunchtimes
Support and guide children in Breakfast Club
Work with children across the school to support them with their maths.
About Me
I live locally with my husband and two children, both of whom attend Redfield Edge PS. Previous to this role I volunteered to assist with reading support for year 1, which I found really rewarding. In my spare time I enjoy spending time with friends and family. I love supporting my children with their after school activities of swimming, football and martial arts.
Educational Philosophy
All children deserve a fun, positive and safe environment in which to learn to help them become the best that they can be.